UNIQLO and MUJI's Unique Outlook On Its Overseas Expansion
International web marketing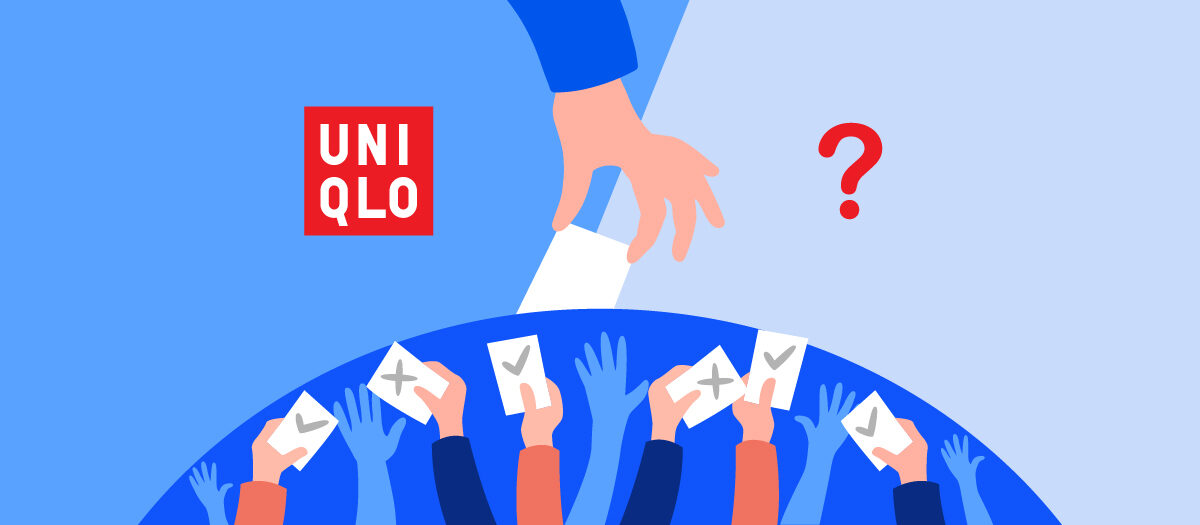 UNIQLO is one of the most successful apparel brands when it comes to overseas expansion. While automobile and home appliance manufacturers such as Toyota and Sony occupy the highest ranks in the list of Japanese brands, UNIQLO has consistently been ranked in the top 10 in the apparel category.
With the rising number of fast fashion brands such as H&M and Zara, how can UNIQLO strategise to compete against these global brands? What is the customer base that companies expanding overseas should aim for?
In this case, we will be making a comparison with MUJI, which is also a manufacturer and retailer of similar price range that is popular overseas.
Statistics of UNIQLO's Overseas Expansion
| | |
| --- | --- |
| Company name | Fast Retailing Co., Ltd. |
| Number of domestic stores | 814 stores |
| Number of overseas stores | 1439 stores |
| Number of countries / regions | 24 countries / regions |
| Year of overseas entry | 2001 |
Numerical statistics of UNIQLO's overseas expansion (as of end of August 2020)
We have implemented a "mass store opening strategy" and are increasing the number of stores around the world, mainly in Asia. Both the number of stores and sales are higher overseas than in Japan.
What is UNIQLO's Position in Europe?
One day, I noticed something.
In 2018, the first UNIQLO store in the Netherlands officially opened, right at heart of the country in Amsterdam. At the place where I used to live, the local Japanese community was excited about the opening of UNIQLO, but none of my Dutch friends and colleagues were talking about it. Even after several years since it opened and after I've lived in other European countries, it seems that even if there were people buying UNIQLO products, they do not seem to be fans of the brand.
UNIQLO has a strong image of successful overseas expansion, but how popular is it in Europe?
Overseas Popularity of MUJI
On the other hand, the following story happened.
It was a story where I was proud of my company when I went on a trip to Milan. A colleague who is an Italian video creator made such a request.
"I want you to buy 20 MUJI pens and 10 notebooks."
It came with a detailed order such as the model number.
When he lived in Italy, he said that all furniture and home appliances were bought from MUJI. Even now, stationery has become a part of MUJI's range of products, and he said that he wanted to do his daily design work with MUJI pens and notebooks.
After a while, it turned out that there were many MUJI enthusiasts in Europe. It seems that he is attracted to the minimalist design unique to Japan, which is different from that in the Scandinavian region.
The products that they handle are different in the first place, but when compared to UNIQLO, I could feel that there is a significant difference between the two.
Statistics of MUJI's Overseas Expansion
| | |
| --- | --- |
| Company name | Ryohin Keikaku Co., Ltd. |
| Number of domestic stores | 479 stores |
| Number of overseas stores | 550 stores |
| Number of countries / regions | 31 countries / regions |
| Year of overseas entry | 1991 |
Numerical statistics of MUJI's overseas expansion (as of end of August 2020)
It has a longer history than UNIQLO in terms of overseas expansion. MUJI attempted to expand overseas once in 1991 but failed. After taking such a big loss, it managed to turn into the black after 2002.
Due to the overwhelming economic power of the Fast Retailing Group, the number of overseas stores of MUJI is about one-third that of UNIQLO, a brand which is implementing the "mass store opening strategy". However, when viewing it from a bigger picture, MUJI is actually expanding outwards to a far wider area, reaching out to more regions than UNIQLO.
Just like MUJI, UNIQLO has more stores overseas than in Japan.
As we will cover later, the world may have caught up with MUJI's quiet brand outlook, all in due thanks to the yoga and Zen boom.
UNIQLO vs MUJI
I feel that both brands are similar in terms of functionality and quality.
The prices are also different from those in Japan because labour costs, prices and consumption taxes are different in each country, but both are in the same price range.
So, what is the difference between the two brands?
Statistical Differences in Overseas Countries
UNIQLO and MUJI store openings
| | UNIQLO | MUJI |
| --- | --- | --- |
| East Asia | 71.51% | 73.43% |
| South Asia | 0.21% | 0.76% |
| Southeast Asia | 15.43% | 9.49% |
| Middle East | 0 | 3.80% |
| Eastern Europe | 0 | 0.19% |
| Northern Europe | 0.21% | 0.38% |
| Southern Europe | 0.35% | 2.28% |
| Western Europe | 3.47% | 5.12% |
| North America | 4.31% | 3.61% |
| Oceania | 1.60% | 0.95% |
| Russia | 2.92% | 0 |
Global ratio of UNIQLO to MUJI stores (as of the end of August 2020)
UNIQLO is expanding mainly in Southeast Asia, after successes in East Asia, while MUJI is aggressively expanding into Europe and the Middle East except Russia. This shows that even countries that are culturally different from Japan have come to terms with these brands, and thus, allowing them to expand overseas.
Differences in Marketing Strategies
In Japan, both brands implemented the marketing strategy of "providing high-quality products at popular prices", used throughout Japan.
On the other hand, the marketing strategy for their overseas stores are different. MUJI, for example, seems to have a particularly strong emphasis on Japanese culture such as Zen and minimalism.
Here are some interesting dialogues taken from an article.
This is a dialogue between UNIQLO and MUJI called "Know-how for expanding into Europe – UNIQLO & MUJI dialogue (Japanese)" written in 2008.
It seems that UNIQLO has not changed its stance of "providing high-quality products at popular prices" from around this time, but at some point MUJI realised the unique value of Japanese design and perhaps changed its direction.
As a result, the design was highly evaluated at the Museum of Modern Art (MoMA) in New York, and MUJI products were handled at the MoMA design store, which further increased the brand value.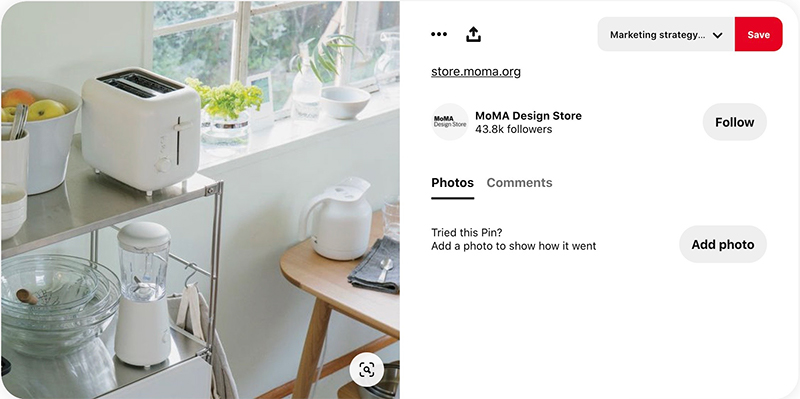 I have therefore come to the conclusion that UNIQLO and MUJI have different target attributes and sales methods due to differences in the direction and world view of their respective brands.
Are Asian Partners the Deciding Factor, or no?
So how should we decide the direction of the brand when expanding overseas?
Whether the product incorporates Japanese culture or Western culture
Whether Japanese culture is similar or different for the country of entry
Considering the above considerations, I think it is appropriate to decide based on the above criteria.
I think that it is also important to note that products that imitate Western culture are difficult to stand out in the Western market, and vice versa.
Approximately 80% of UNIQLO's Overseas Stores are in Asia
As mentioned earlier, UNIQLO's drivers are East Asia and Southeast Asia, with the majority being in mainland China. Considering the subsidiaries, about 83% of the consolidated subsidiaries of UNIQLO's overseas business are in Asia.
In 2001, UNIQLO made its first overseas expansion in London, England. At one point it expanded to 21 stores, but it made such a big loss that it was forced to withdraw from the UK.
Hence, it is possible that it might not be well received by Western customers.
Zen is Increasingly Becoming the Centre of Attention
Here in the Netherlands as well, it can be seen that the number of books on Japanese culture, such as Wabi-Sabi, Ikigai, and Ichigo-Ichie, is increasing and attracting more attention.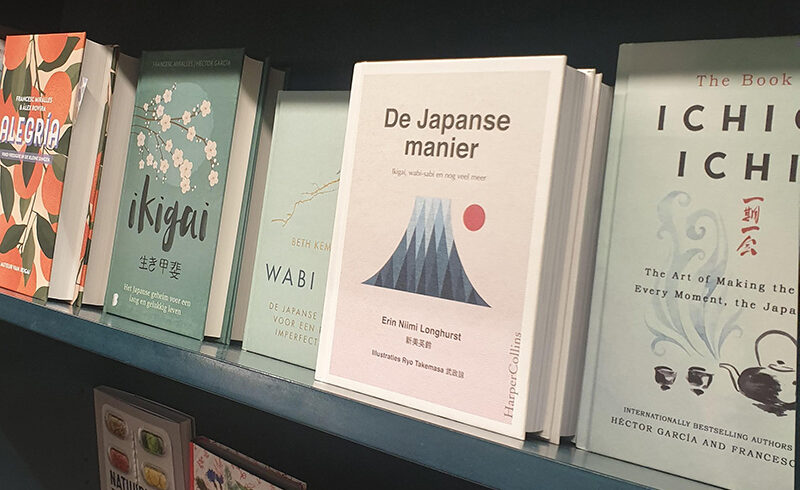 Along with HYUGGE and Lykke in Denmark and Lagom in Sweden, it is common to see brands being introduced as an "approach to happiness".
In particular, the word "Zen" which includes "Wabi-Sabi" has become a trend, and it is very commonly used with a design taste such as "Design incorporating Zen" in a sense different from Zen as a Buddhist sect that originated in India.
I think it would be easier to understand if you could imagine a light and quiet tone and manners just like the picture in the book.
Minimalism That Can Only be Expressed by Japanese People
The idea of Zen is to "thoroughly eliminate waste and return to the original self."
Although difficult to express, Japanese minimalistic design is based on the "beauty of subtraction" and "beauty of lack" drawn out by the idea of Zen, and it carries a feeling of neutral quietness in a simple manner without waste. It has a world view that is difficult to imitate, which is also different from the Scandinavian minimalistic design. In short, it is a universal feeling that Japanese people have naturally.
Sori Yanagi's butterfly stool introduced in the previous article is just one of many examples, and has been loved all over the world over time.
The Secret to Japanese Product Popularity
While the world demands Japanese style of minimalism, the Japanese side has not yet realised its potential, and so it seems that exports have yet to catch up.
As an example, let me introduce an example in which people from outside Japan import and sell Japanese products that are not exported by Japanese manufacturers.
We manage products from Kaneko Kohyo Pottery and Yoshida Pottery.
So far, they have gained over 30k followers on Instagram (as of February 2021), therefore showing the potential of Japanese pottery.
There are many other Japanese products that will become popular overseas if branding and PR are done in the right direction.
The World is Full of Opportunities
When considering a strategy for overseas expansion, it is important to identify your company's strengths and determine which local market it is best suited for.
It strongly depends on the size of the company and the type of product, but if it is unique to Japan, I would like you to strongly emphasise the individuality of Japanese culture in the global competition. By creating a unique personality that only Japanese people can offer, I feel that there is ample room for growth in the world, especially in countries where Zen is trending.
Supporting Overseas Expansion of Japanese Companies
At BloomStreet Co., Ltd., staff who are proud of "Made in Japan" are here to support the overseas expansion of Japanese companies through overseas web marketing specially tailored to the local area. Please feel free to contact us about your company's overseas expansion.