Service
Visualize SEO Performance
Search Engine Ranking Report
Monitor search ranking positions along with search volume and competitor's position
What is Search Engine Ranking Report?
Search Ranking Report tracks keyword position on both weekly and monthly to measure the SEO performance. Report is provided as either sharable link or slide decks in English. Depending on the nature of products, we can track the search position either by devices or type of search engines such as Google, Yahoo Japan and Bing.
The Challeng
Difficult to track Japanese keywords

Once the target keywords switch to the languages you don't know, even SEO work become way difficult.

Report to head quarter

If local team in Japan are not familiar with SEO, reporting work to HQ can be difficult.

What is behind the search results?

Being aware of changes of search position is just halfway of search engine marketing. Digital team must understand what's working and what's not in the local website.
The Benefits
Productive cycle to generate performance

Having regular meeting with us, digital team in HQ can understand the where you are and the direction you are heading for.

Visualize performance

The report includes position changes, competitor ranking and user behavior analysis at your request.

Deep analysis

Our team can also analyze how well local pages are search engine friendly as well as the performance such as the number of impressions, clicks, click through rate and queries users typed.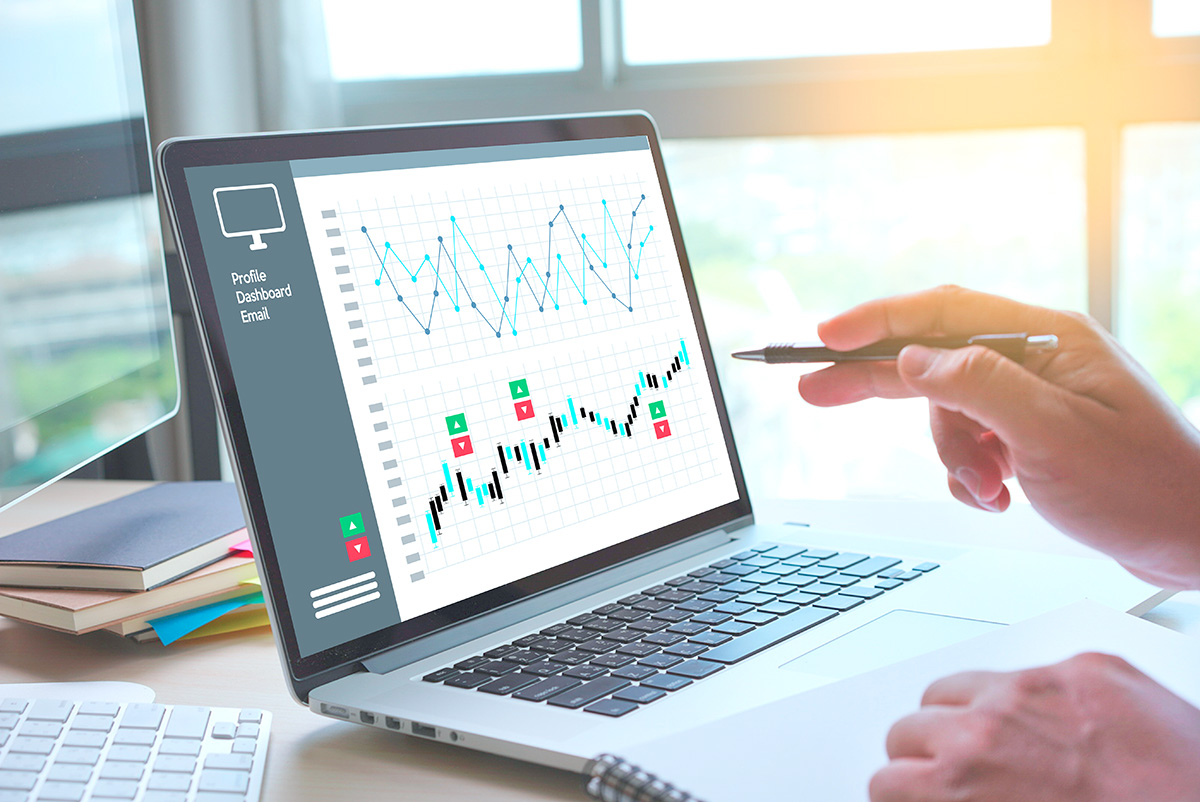 General Search Engine Ranking Report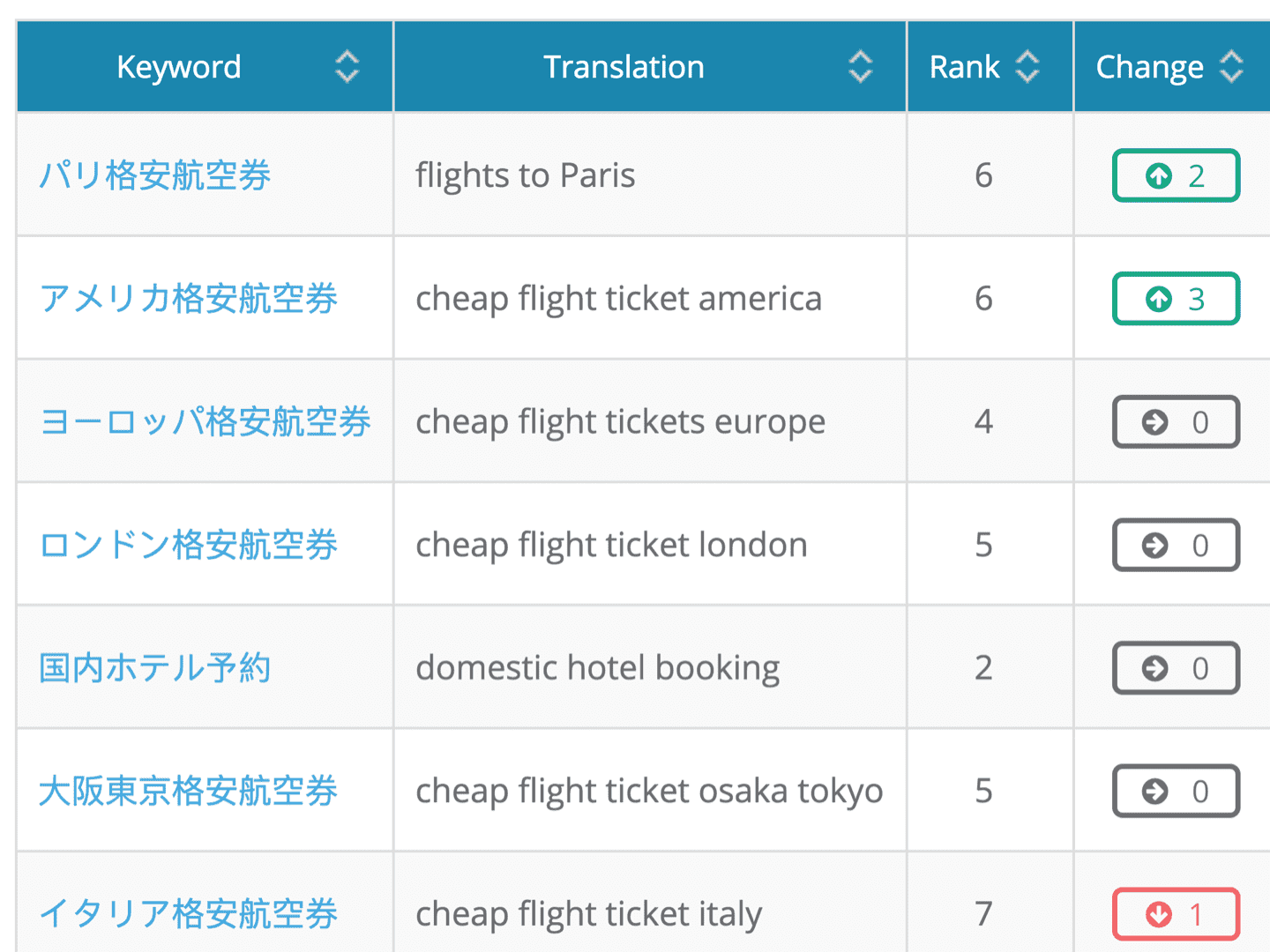 Search Engine Ranking by Search Engines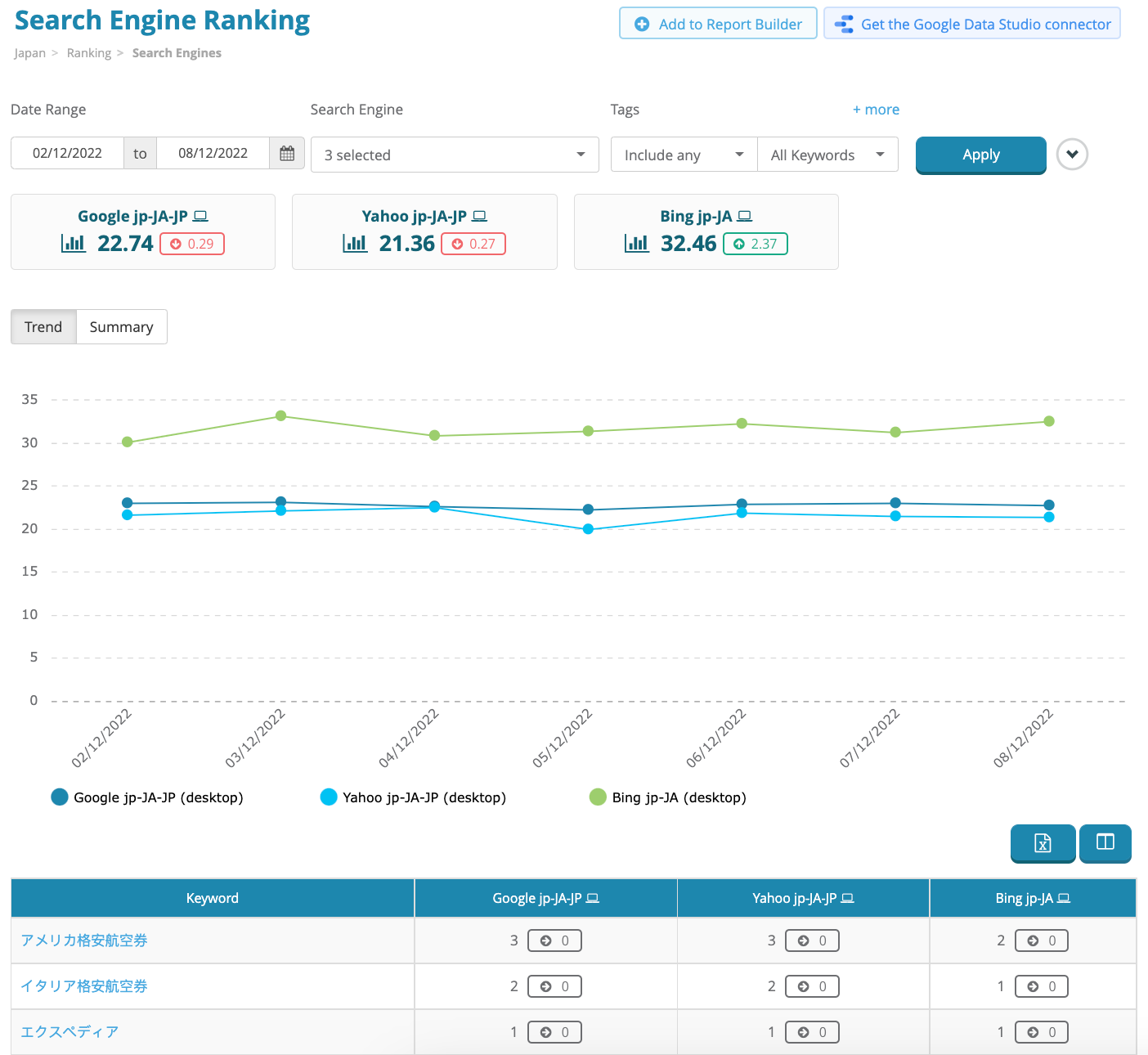 Monthly Search Engine Ranking History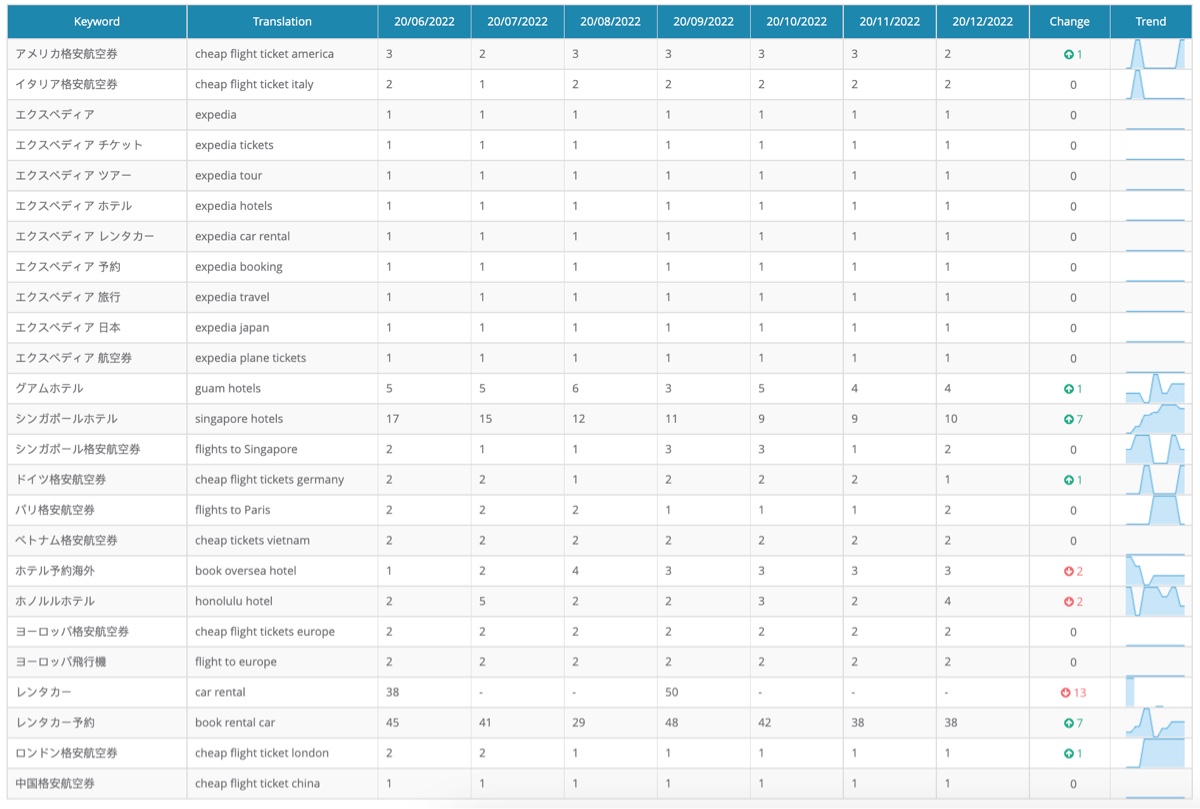 Competitor Ranking Report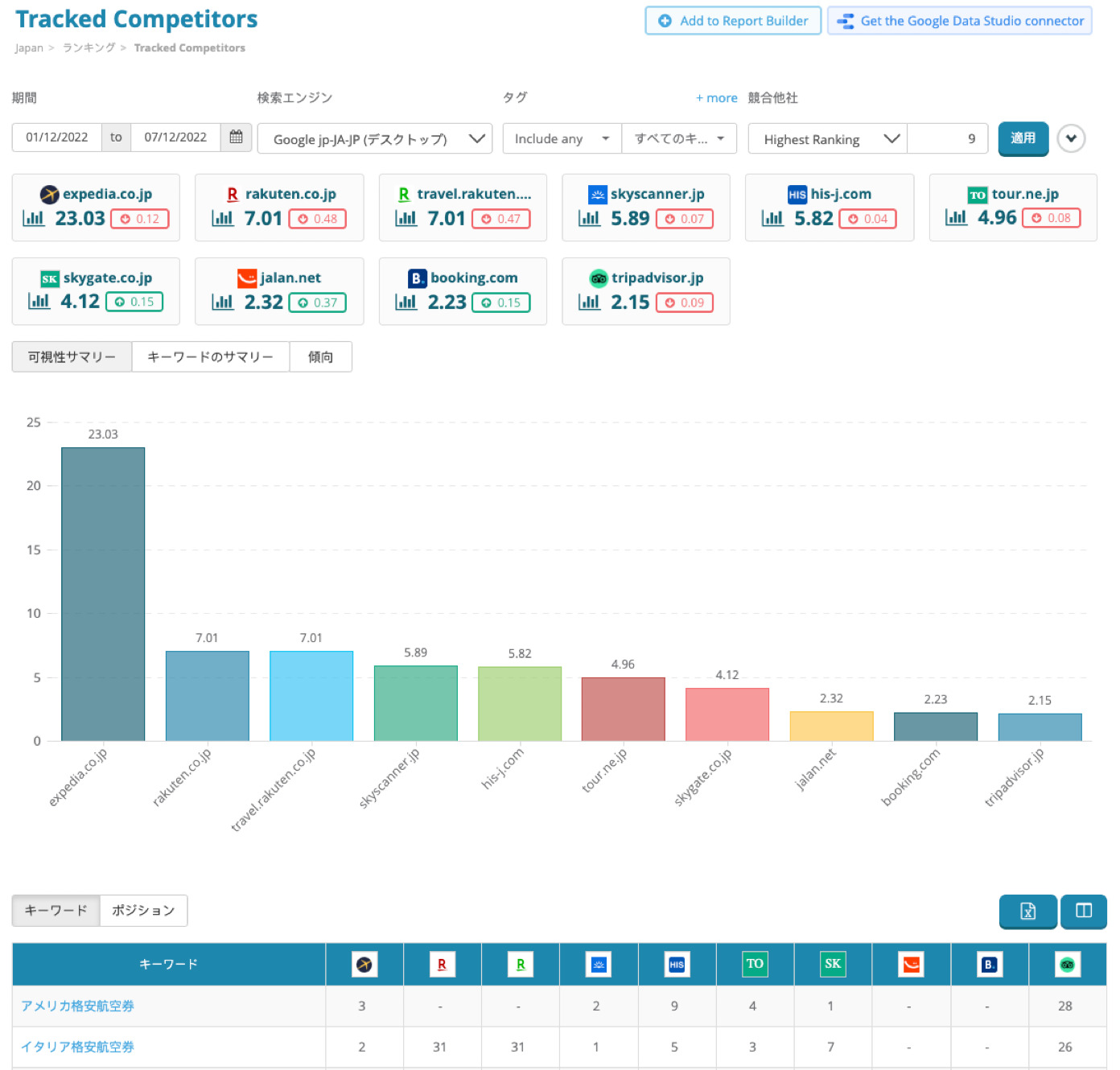 Search Demand Trends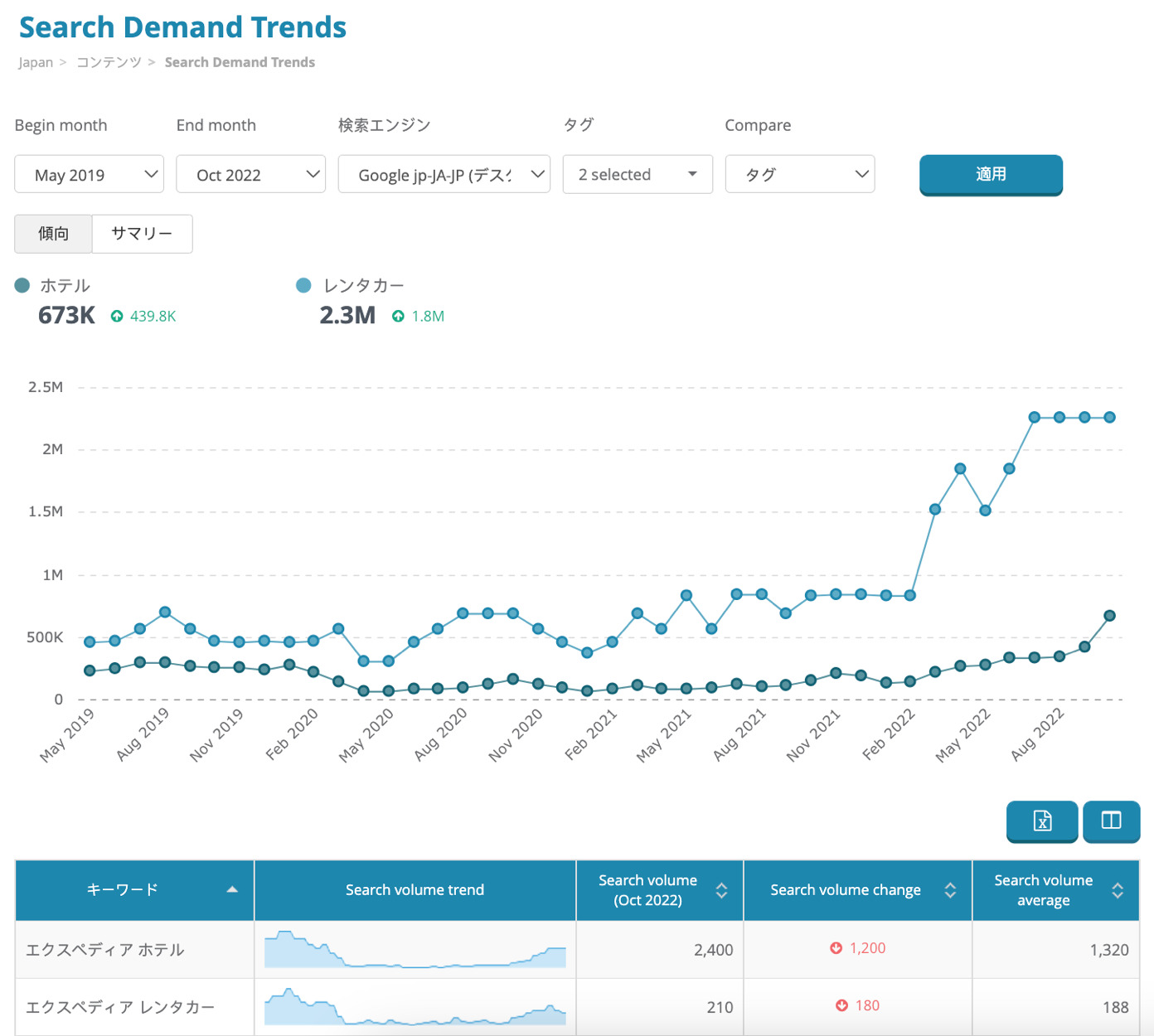 Search Ranking Report Process
"Creating search engine raking report is the fundamental for SEO work. This is where both of us have mutual understanding of website performance. Your digital team will recognize the uniqueness of Japanese marketing by going through regular meetings."
FAQ
What search engine can you track positions?
Our team can track Google, Yahoo! Japan and Bing for Japanese market. We can also track Naver and Daum for Korean market and Baidu for Chinese market.