'Made in Japan' products will continue its popularity overseas?
International web marketing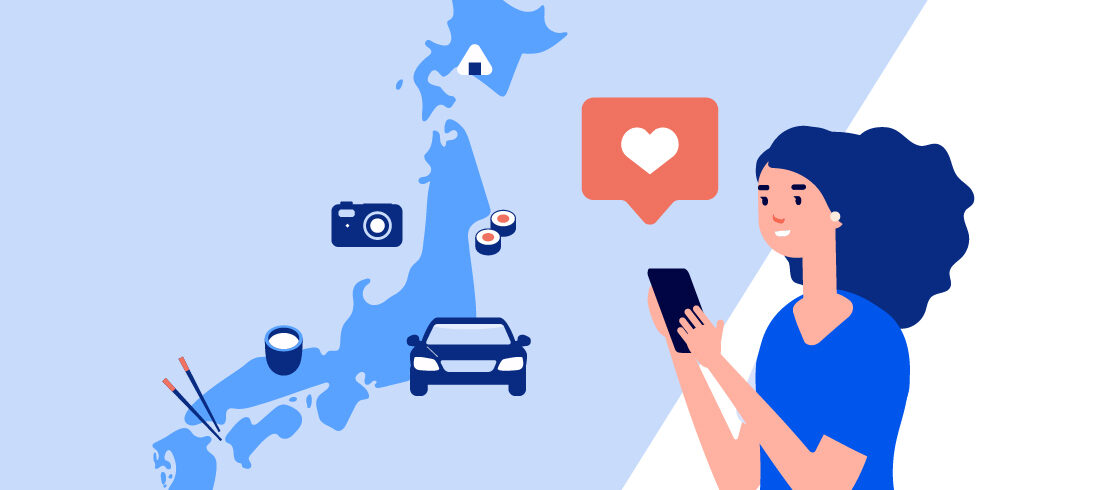 With the rise of overseas manufacturers, which direction should the Japanese manufacturing industry go? What are the origins of 'Made in Japan', which is synonymous with the consumers' trust in the products in the first place?
Now is a good opportunity to go back to square one and think about the vision of Japanese brands in the future by reviewing 'Made in Japan' products that are popular overseas.
"Craftsmanship" is ultimately Japan's world-class skill.
Isn't it the spiritual nature to keep in mind of taking pride in one's own technology, sticking to every corner, and trying to work honestly and sincerely? Having said that, 'Made in Japan' products have the image of high product inspection accuracy, few defective products, high performance, and high reliability. They have "eyes" that manage to capture the essence of things, create them with high precision, and tend to always stick to them, and even mass-produced things are not inferior in quality.
Beauty and quality in the name of "wabi-sabi"
For example, Japan's unique aesthetic sense of "wabi-sabi", which is highly evaluated overseas, is the result of Japan learning the advanced culture of China and incorporating it as a tea culture.
The tools used in the tea ceremony include "Karamono" which is made in China, "Koryomono" which is made in the Korean Peninsula, and "Wamono" which is made in Japan. While incorporating it, we continue to make tools that match the aesthetic sense of those in power in each era. During the Azuchi-Momoyama period, Sen no Rikyu (1522 – 1591) made Wabi-cha a great success, and it became a unique Japanese culture called "Cha-no-yu".
This commitment to aesthetics is a manifestation of "quality" and is the reason why 'Made in Japan' products" are evaluated. So how was this idea of ​​quality cultivated in modern Japanese product design? Let us take a look at this one designer as an example.
Learn from Japanese industrial designers who have been evaluated overseas
Representative works include Tendo Mokko's "Butterfly Stool" and "Stainless Steel Cutlery", which have been selected for the collection of the Museum of Modern Art in New York and are still on sale.
The products he created were minimalistic and simplistic, had a beautiful form built into it, and was easy to match with both Japanese and Western styles. He had a practical design that blends into everyday life.
If you like product design, you may have unknowingly picked it up and saw it somewhere on a product. Japanese products are heavily influenced by "Sori Yanagi" and inherit the goodness of "folk art" that he expressed in his products.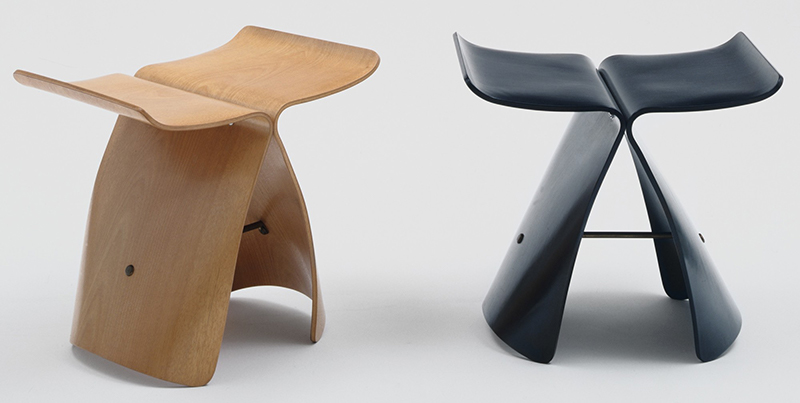 "Sori Yanagi's design was achieved in a simple and pure form, and the warmth that touches people's hearts is the "use of beauty" that he claims."
Sori Yanagi is said to have produced several masterpieces by designing from the point of view of the consumer so that the latter could continue to use it for a long time while enriching his or her daily life.
Sori Yanagi's father, Muneyoshi Yanagi, was the founder of the Mingei movement, and found new value in folk crafts used as living tools and praised them for the "use of beauty."
Based on his roots, Sori Yanagi has designed products so that it is practical even if it is a mass-produced product, and that it can be used for decades without being influenced by other factors such as fashion trends. He scraped off the essence of things and created products that contain warmth. You can feel the comfort of his products that have this sense of "use of beauty" as you continue to use it.
Design is not just about creation ideas.
Kenya Hara's book "The Japanese Design" talks about his design as follows.
Design is not styling. The act of systematically and consciously creating the shape of things is certainly design, but it is not the only one. Design is not just about creation ideas, but it is also about the essence of living and the environment in things. Therefore, while simultaneously creating products, there is also the awareness of the essence of design in it.

Kenya Hara's book "The Japanese Design"
On the other hand, I would like to give an example in which Japanese products were finally caught up by overseas products.
Why Japanese mobile phones have lost popularity overseas
The Japanese mobile phone, also known as the "traditional Japanese-style cell phone", that lost to the minimalistic iPhone.
When thinking about more recent products, we can see that mobile phones, which have become a necessity for modern people, have shifted to "simplicity" in product design.
In the mobile phone market, Japanese products tend to be based on "thinking from outside the box". About 15 years ago, the Galapagos mobile phone, or also known as "Garake–", dominated the mobile phone market in Japan.
This traditional Japanese-style cell phone was the first in the world to be equipped with advanced functions such as "mobile wallet", "infrared communication", and "i-mode" (which is basically connecting to the internet to send/receive mails), therefore making mobile phones multifunctional.
Japanese mobile phones continued to be commercialized with the idea of "multifunctional mobile phones that can also use cameras and the Internet", and "additional functions" were added to the mobile phone products. With the specifications being restricted, each manufacturer experiences the same level of competition.
Aware of its stability in the market, manufacturers kept on producing products with similar design, and in the end, there was no competition, and so, mobile phone products in Japan fail to look beyond to evolve.
The simplistic design of the iPhone and its ever-evolving applications
The iPhone was released in Japan in 2008. Since then, smartphones that could freely use the Internet at any time gained worldwide attention and demand.
Smartphones such as the iPhone and Android have been commercialized with the approach of "developing an ultra-small computer capable of making voice calls."
Unlike Japanese feature phone products, there is no need to change the concept of the product itself, except with adding more functions. It is simple to look at, and software applications compete and evolve every day, giving users interesting experiences they have never experienced before.
As a result, the Japanese traditional Japanese-style cell phone have gradually been pushed off, thus transforming it into the smartphone market.
Competing only in Japan and competing in the world market
Also, I feel that the winners and losers of the mobile phone sales battle have already been decided between the product battle that saw only Japan and the overseas teams that are fighting for the world market.
Japanese mobile phones were developed based on the idea that they would be only be sold in the Japanese market. However, as Japan's population declines and the scale of target users shrinks, it still has not changed to broadening its market audience to the world.
In other words, the typical Japanese way of thinking is to try to develop everything by itself. On the contrary, overseas companies that rely on heavy networking with other companies prove to be a massive difference that led to a big performance gap with the Japanese in terms of product performance.
After going through this mobile phone example, we can learn that the market and essence always need a major overhaul.
Reaffirming the strengths of sophisticated and long-lived Japanese products
There is a wide selection of designs in Japan, such as fancy and classic designs, but the products that have been loved for many years are simple and sophisticated. Sophisticated and aesthetically pleasing things will not deteriorate over time and will continue to be loved for by all ages.
On occasion, Japan tries to change everything, but nevertheless, there is still a thought to inherit good things.
Instead, it would be better to combine the old and new things to create good new things. In this way, we can also eliminate waste by using it to refine things. Then, we need to repeat this "minimalistic" work to minimize as much as possible.
As mentioned previously, Japanese companies tend to really stick to the original. Instead, we need to stop and think after reviewing the market and consider who our target audience is for the product.
When we can finally switch to manufacturing that suits the target application, we will keep an eye on the craftsmanship of Japanese people, and the quality of Japanese products will surely be maintained. Nonetheless, after all this, will it lead to a higher quality of "Made in Japan" products?